Physical Therapy & Active Rehab
Fitness is about more than just strength and good cardio; it's about mobility, joint integrity, injury prevention and when the unfortunate happens, injury rehabilitation.
At Strong Side, we don't just want you to move your body, we want you to move it well. Our mission is to have you live an active life that is pain and restriction free. Whether you want to hike a mountain, paddleboard in the ocean, or compete in an athletic event, our goal as practitioners is to provide you with the care (and coaching) you need to live the life you want. 
We offer active rehabilitation services that consider you, the person, as a whole. Factoring in your lifestyle, goals, and your rehabilitation and injury prevention needs, we create a custom treatment plan that best suits you. Our community of healthcare practitioners and coaches work together to help you get back to moving and living well.
Injury Prevention & Rehabilitation
A community approach to patient well-being
We're better together. Our community approach to patient well being includes:
Long-term pain reduction and improved physical health
Individual assessment and goal setting (rehabilitation and prevention) ​
Cost-efficient programs to extend third party coverage
Inclusive programming for athletes, ICBC claims, and pre-/post-surgery patients
On-going progress reports and communication with health care providers
We direct bill to ICBC.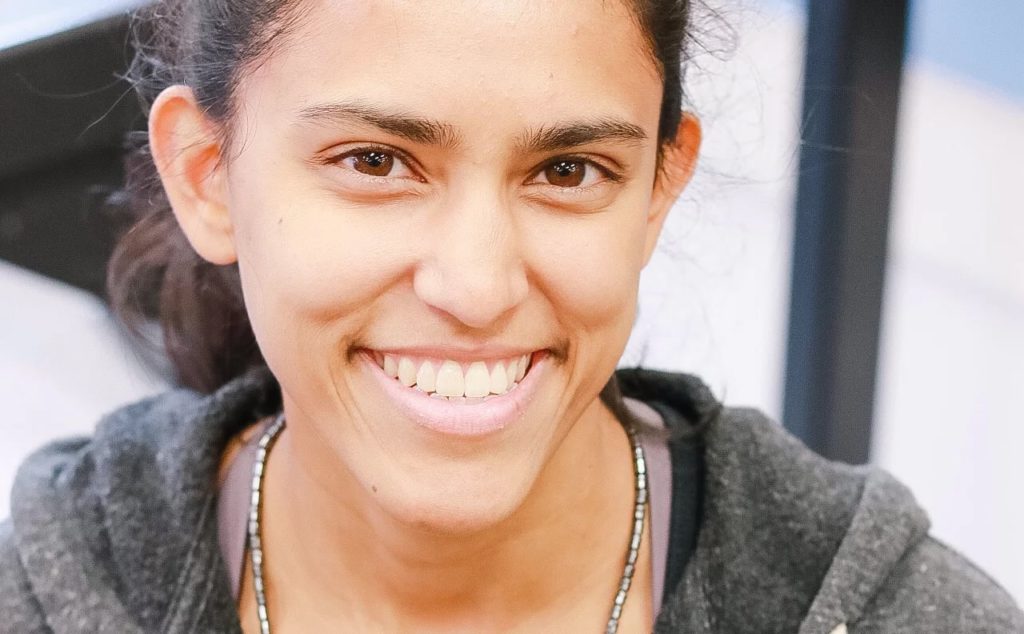 Ishana Debba, BSc. Kin, CSCS, NKT, FMS
Physiotherapists are licensed healthcare professionals who work autonomously and collaboratively alongside physicians and healthcare teams.
With a patient-centred approach, physiotherapists use evidence-informed knowledge of rehabilitation sciences, anatomy, kinesiology and physiology to assess, treat, and manage pain, injuries, movement dysfunction, and chronic conditions. The goal of physiotherapy is to empower, promote independence and improve the quality of life for British Columbians across all ages and abilities.
Physiotherapists (or physical therapists) will work with you to put together a treatment plan for your condition or injury, so you can get back to enjoying life and the activities you love.
Physiotherapists work with clients of all ages and with a wide range of health conditions. Whether it's pain management and rehabilitation from an acute injury like a sprained ankle or management of chronic conditions such as diabetes or heart disease, a physiotherapist can help.
A physiotherapist also provides education and treatments aimed at health promotion and disease and injury prevention.
Get back to living an injury-free life. Our Osteopaths offer a non-invasive manual therapy treatment to restore natural motion to your body.
Assess, diagnose and treat the body as a whole
Restore ease of motion and improve functioning in daily life and activity
Treat injury and imbalances through a variety of manual therapy techniques prescribed based on your unique needs
Let's get you moving well. Our kinesiologists take a holistic, active approach to your recovery to help get you back to doing the things you love.
Long-term pain reduction and improved physical health
Individual assessment and goal setting (rehabilitation and prevention) ​
Cost-efficient programs to extend third party coverage
Inclusive programming for athletes, ICBC claims, and pre-/post-surgery patients
On-going progress reports and communication with healthcare providers